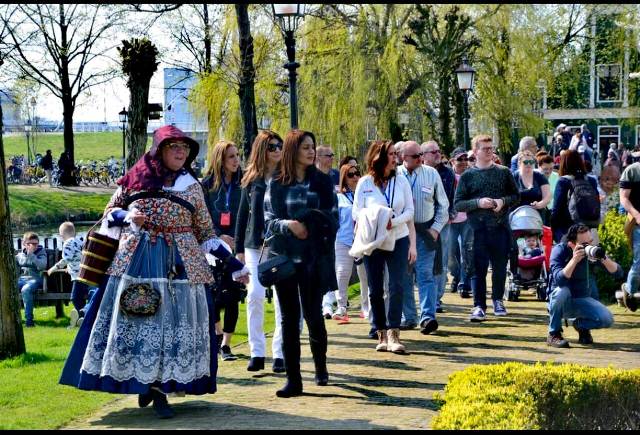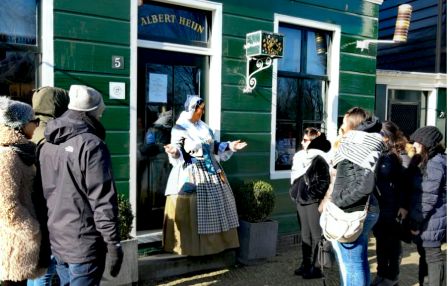 Private Village Walk
Your group can enjoy a theatrical Village Walk at the Zaanse Schans, performed by Ingrid Marsman, a local resident, guide and actress. Join Kaatje Slagter a Mayor's wife from 1850 on her Private Village Walk. She knows everything about her neighborhood and gladly shares the latest gossip with you. Dressed in her favorite Zaans costume, she lets you relive times gone by.
Mayor's Mansion visit
The Mayor's Mansion was built in 1734 by local nobleman Jan Bruygom. Later it became the home of Westzaan Mayor Teunis Slagter. His wife Kaatje Slagter, dressed in a regional costume, invites you inside and shows a short documentary of the history of the Zaan region, while you are offered tea and lemonade.
The visit takes around 20 minutes and can be booked between 10 am and 5 pm.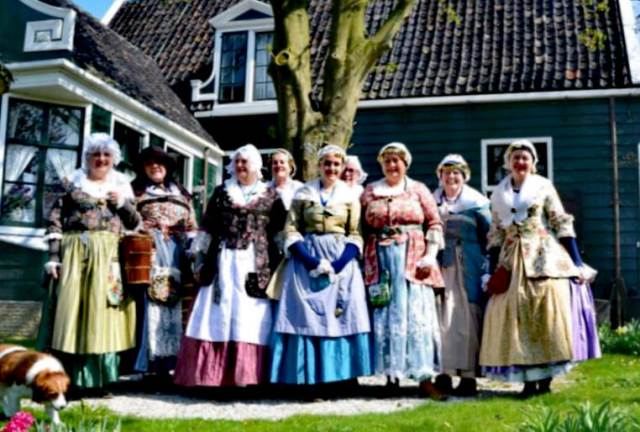 In touch with the Dutch
To make your program more entertaining, your group can meet guide actors during the walk, representing famous historical persons who once lived here: Claude Monet , Tsar Peter the Great, a whale hunter, a miller and a Spanish soldier. They talk about their lives in the Zaan region.
You can also book
Geertje and Teunis Slagter, a Spanish soldier, a Catholic nun, a miller &  whale hunters
THE ULTIMATE ZAANSE SCHANS TOUR
Schedule Indication (start at any time you like -upon availability)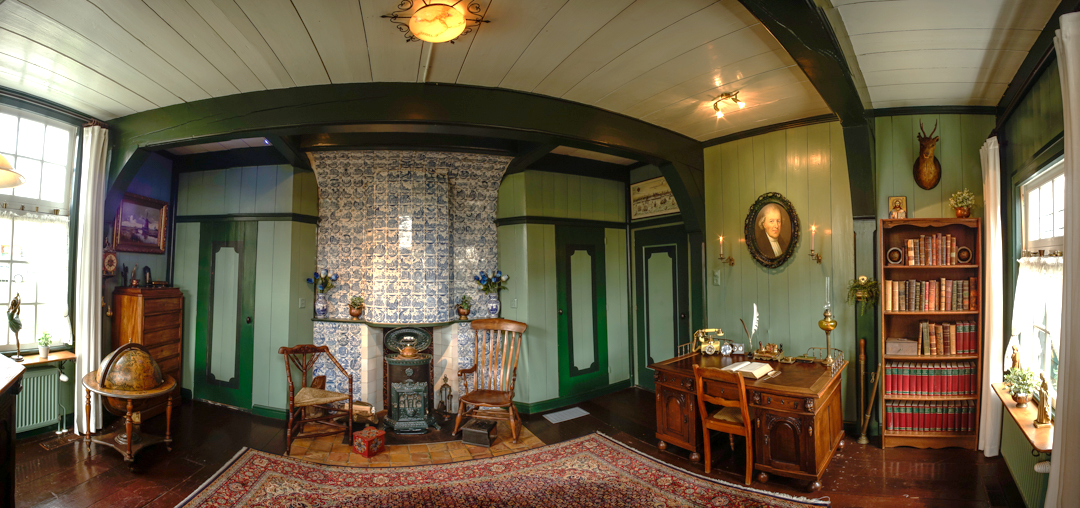 09.00 – 09.30    Transfer Amsterdam – Zaanse Schans
09.30 – 11.30   1) Village Walk with Kaatje Slagter
Meet Mayor's wife Kaatje Slagter at the bus parking. She brings you back to 1850, to the time that she lived here. Her walking tour includes a visit to the wooden shoe factory, first grocery store of Albert Heijn, the cheese farm and windmill De Huisman. For large groups we arrange several local actor guides in costume. The walking tour ends at the Mayor's Mansion, Kaatjes own house.
Optional A): Meet other famous historical figures
During the Village Walk, actors in costume let history come to life. They share their stories, linked with the Zaan region when the group(s) pass by.
Optional B) Join a 45-minute windmill cruise and make wonderfull windmill pictures from the water.
11.30 – 12.00    2)   Private visit to the Mayor's Mansion

The mayor's wife welcomes you inside her Mayor's Mansion and shows you around. She shows an interesting documentary about the history of the Mayor's Mansion and the Zaan region.The house was built in 1734. In 1850 it belonged to Teunis Slagter, Mayor of Westzaan. In 1963 the Mayor's Mansion was transported from Westzaan to the Zaanse Schans. In 2012 it was officially opened by Princess Beatrix and in 2017 the house was chosen as the location for the movie 'Mata Hari, The Naked Spy.
Optional C):    Refreshments: Tea, lemonade, Dutch licorice and cookies
Optional D):    Homemade mustard soup: Prepared with mustard from mill De Huisman
Optional E):    Dutch gin and liquor tasting: Supplied by the House of Bols
12.00       Return to Amsterdam or enjoy lunch (dinner) at the Zaanse Schans

We organise lunches at the Dutch pancake bakery De Kraai, and lunches/dinners at restaurant Hoop op d'Swarte Walvis or Italian restaurant Il Mulino. If you chose the mustard soup in the Mayor's Mansion, it can be served as a starter, with the main course/desert served in one of the restaurants.
Travel different!
Fill in the contact form, and we will be in touch as soon as possible.