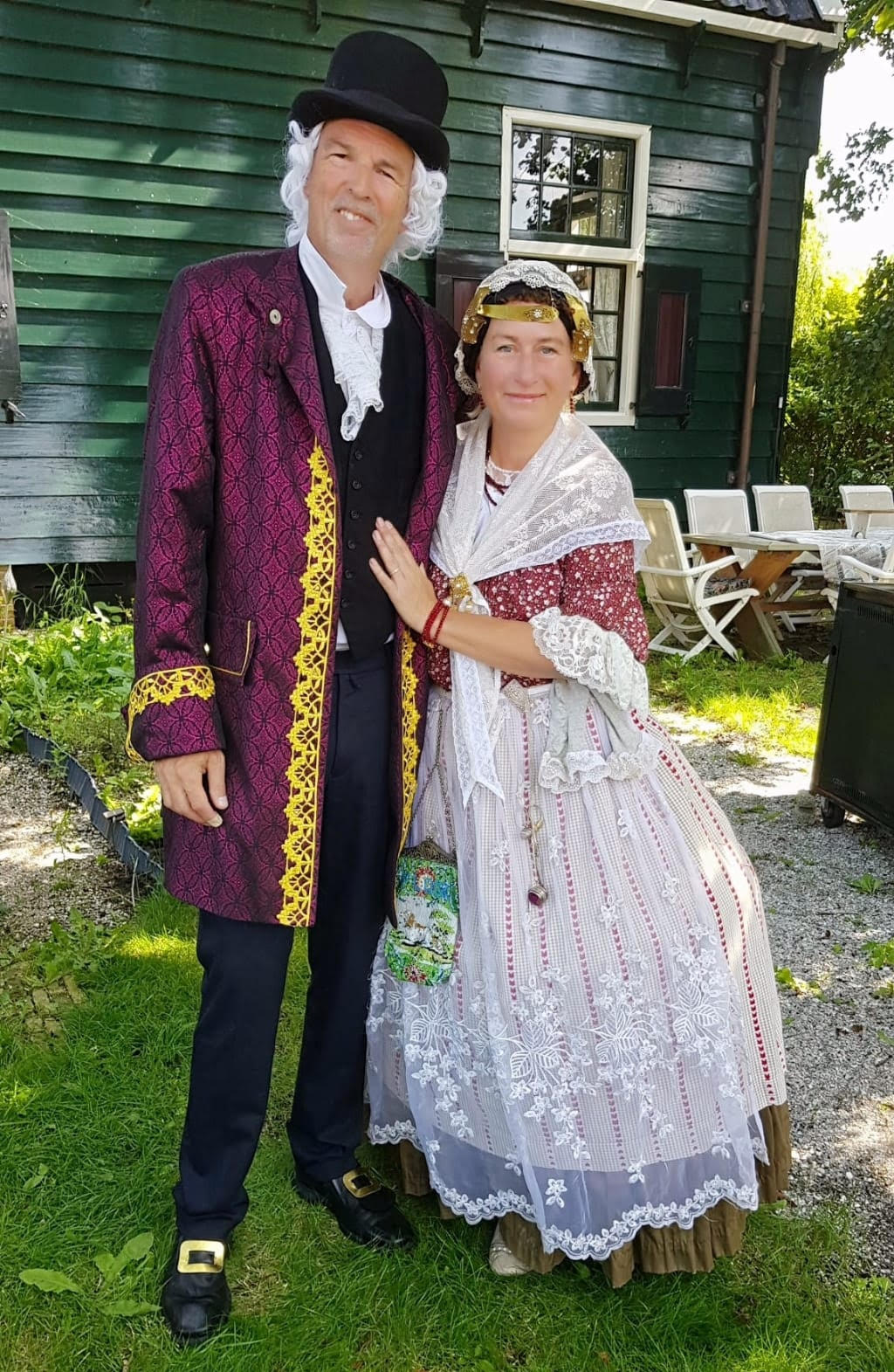 Made The Zaanse Schans, located only 20 minutes to the north of Amsterdam, offers a glimpse into the Dutch industrial past. The village is famous for its windmills, barns and authentic wooden houses.
MAYOR'S MANSION VISIT – Duration: 30 minutes
One of the 22 residents welcomes you inside her private house. Dressed in a traditional costume, she plays Mayor's wife Kaatje Slagter, who lived in the mansion in 1850. She and her husband proudly show off their antique furniture and play a short film (offered in 12 languages) revealing the intriguing history of the house and its colourful inhabitants. The Mayor's Mansion was built by Jan Bruygom in Westzaan, in 1734. In 1963, the house was transported by the Zaanse Schans Foundation. In 2017 the house was the location for the movie 'Mata Hari, The Naked Spy' and since then open for visitors as a Historical House Museum. In the dining room, Kaatje can offer a Dutch high tea, lemonade & Dutch cookies and/or mustard soup, made with mustard from spices mill De Huisman.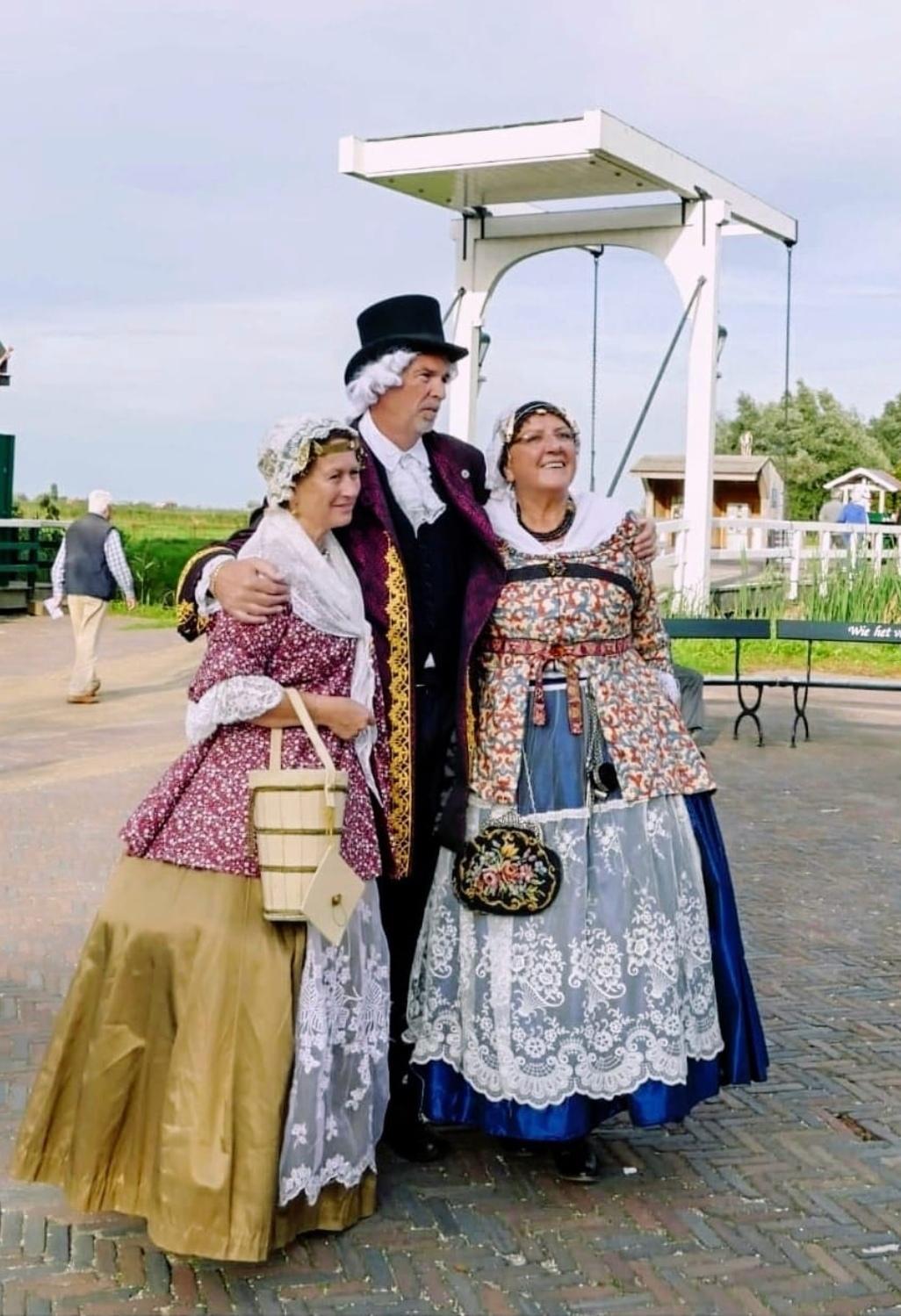 VILLAGE WALK – Duration: 1 or 2 hours
You can combine the Mayor's Mansion visit with a Village Walk with Kaatje as your local guide. Go back in time and experience the Zaanse Schans in the olden days!! Big groups are divided and each group gets their own actor guide (all very entertaining and able to speak many different languages).
CHOOSE FROM:
1 -hour Village Walk around the village or 2 hour walk, incl.  visits to a clog maker and a cheese farm
EXTRA: Wireless audio system. Hear the stories perfectly, even at a distance. More time, large groups or special wishes? You can add the following:
IN TOUCH WITH THE DUTCH –  Duration: 1 – 2 hours
During the Village Walk, actors in costume share stories, linked with the Zaan region, when the group(s) passes by. Choose one or several historical figures:
Teunis Slagter, Monet, Peter the Great, Spanish soldier, nun, whale hunters.
WINDMILL WALK – Duration: 30 minutes
Once over 600 windmills were active in this region. Kaatje Slagter from 1850 walks with you along the windmills, proudly standing along the dyke. She
explains how they work and talks about the day to day life of a miller and his family. You can choose to visit one or several windmills during or after the
walking tour (entrance fee not included).
LUNCHES/DINNERS
The Zaanse Schans offers delicious meals at restaurant Hoop op d'Swarte Walvis, pancake bakery De Kraai. Or what about a private (BBQ) lunch or dinner in the Mayor's private garden with a lovely view over the windmills?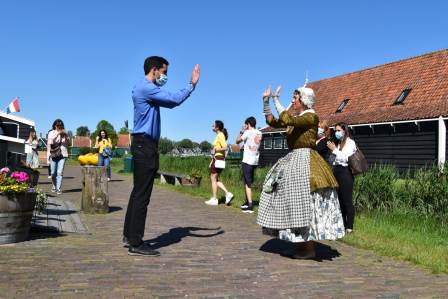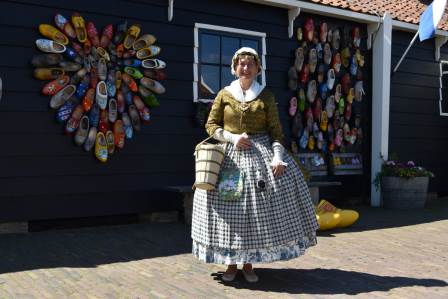 Travel different!
Fill in the contact form, and we will be in touch as soon as possible.