HOLLAND VILLAGE TOURS
Discover Old Holland with actor guides!
Experience Amsterdam Light Festival (8-11-2019 till 19-01-2020) on a unique 1,5 hour walking tour! Guided by an official "Light-dressed" ALF actors making the tour informative and entertaining. They will tell you all about this year's theme, DISRUPTION and share the stories behind the various light sculptures and projections and their creators.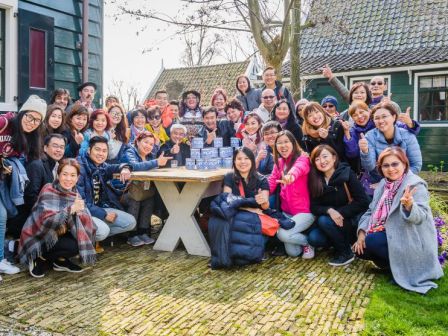 Looking for a unique way to experience the Dutch heritage?
Holland Village Tours offers theatrical tours, guided by actors in costume. See the beauty of the Dutch villages through the eyes of historical figures, who gave these places their soul. 
At the Zaanse Schans, we offer Village Walks for individual visitors and groups. In other places we offer Village Walks and Dinner Walks for groups.
INDIVIDUAL BOOKINGS
Traveling alone or in a small group?
Every day at 10.30, 12.30, 2.30 and 4.00 you can join mayor's wife Kaatje Slagter on her Daily Village Walk. The tour takes 1,5 hours. It includes a theatrical walking tour and a visit to the Mayor's Mansion, Kaatjes private home.
PRIVATE GROUPS
Groups (1-500 guests),
Groups traveling together can book a private tour with Kaatje Slagter. However, they can choose their own starting time.
Read more
OUR WALKING- + DINNER-TOURS
IN OTHER VILLAGES…
Besides our walking tour at the Zaanse Schans, we also offer theatrical tours and dinners in Amsterdam, Haarlem, The Hague, Zaandam, Utrecht, Volendam and Edam. Each village and city has their own historical character to perform the visit.
DINNER WALKS
Amsterdam has a rich history and many different areas.
Haarlem The capital of the province of North Holland.
The Hague is the governmental city of the country.
Utrecht is located in the heart of the Netherlands
Hoorn was founded in 716 and became a major harbor town.
A real authentic musthave experience!  Travel different!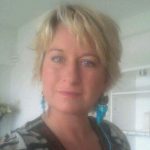 Behind Dutch Village tours
Ingrid Marsman and her team of local experts, take you back in time. Discover history, get in touch with the Dutch and hear annecdotes.

 
Ingrid started as a local guide and tour leader after finishing the University for Tourism. Over the years, she has visited the most beautiful places on earth with her groups. But Amsterdam and the Zaanse Schans stole her heart.

 
15 years ago she started to combine guiding with theatre to make your visit an unforgettable experience. As princess Beatrix, Rembrandt's wife, auntie Sjaan from the Jordaan, a brothel owner of the Golden Age and a Mayor's wife from Westzaan she moulds her guide stories into entertaining theatre plays, with the Dutch villages as the decor. 
She lives at the Zaanse Schans, in her dream house, where she invites her groups for a tour inside her Mayor's Mansion.
The programmes of
are suitable for companies, organisations, clubs, families and individuals. Offered in Dutch, English, German, French, Spanish and Italian (other languages on request). Transport can be arranged by private coach, minivan, boat, bicycle, segway or tuk tuk.
Enjoy your stay in the Netherlands!
Travel different!
Fill in the contact form, and we will be in touch as soon as possible.